.
SKY SIGNS
"And God said, "Let there be lights in the firmament of the heavens to separate the day from the night; and let them be for signs and for seasons and for days and years…"  (Gn 1:14)   <![if !vml]>

<![endif]>


Since the loss of Eden, God has chosen to communicate with mankind by way of the sky and its celestial bodies often. After the Deluge, He sent a rainbow as the sign of His promise that He would never purify the Earth by water again. The wise were quick to discern the star of Bethlehem as another great sign. Thunder crashed and lightening flashed when Jesus expired on the cross. At Fatima, an estimated 70,000 people watched as the Sun danced in the sky moving toward Earth and spinning while emitting various colored rays.

Many Scriptural and private prophecies have been provided over the last 2,000 years that center around celestial signs. This writing will not attempt to provide a comprehensive discussion of the ones mentioned, let alone attempt to list them all.

Within the last few years, there have been many predictions of signs in the sky made by Jesus and Our Lady through various alleged mystics: the visionaries of Garabandal and Medjugorje, Father Stefano Gobbi, John Leary, Sadie Jaramillo, Carol Ameche and Louise Tomkiel, to name a few (each of these continue to be under investigation by the Church). Our Lady stated that some signs will be explicable by scientists, while others will be inexplicable. In some cases, a number of unusual phenomena have occurred subsequent to the predictions. Other predictions have yet to be fulfilled.

The following is a very brief discussion about certain recent heavenly messages about celestial signs, which we are told, are indicators of the times in which we live.


Father Stefano Gobbi - Imprimaturs

Fr. Gobbi received messages from the Blessed Virgin Mary from 1973 through 1997. Each of the messages imparted to Fr. Gobbi from Our Lady are profound and deeply potent. A couple of them carry a particular relevance to the topic of celestial signs and the times in which we live.

On December 31, 1987 Our Lady delivered message #370 to Fr. Gobbi. It is entitled The Great Tribulation. It reads:

"In my Immaculate Heart, in an act of unceasing prayer, spend with me the last hours of this year, which is now about to end. It is an important year and one particularly blessed by my Immaculate Heart, because it has been solemnly and officially consecrated to me by my Pope.

You are now at the midpoint of this Marian Year. You have entered into my time. You are beneath the sign of the great events which have been foretold to you.

Know how to read and to meditate upon that which, in Sacred Scripture, has been clearly described for you to help you understand the time in which you are living. With my motherly voice I am leading you all to understand the signs of the great tribulation. From the Gospels, from the Letters of the Apostles and from the book of the Apocalypse, sure signs have been clearly described for you to make you understand what the period of the great tribulation is. All these signs are in the act of being realized in this time of yours.

---- First of all, a great apostasy is spreading in every part of the Church, through the lack of faith which is flooding even among its very pastors. Satan has succeeded in spreading everywhere the great apostasy, by means of his subtle work of seduction, which has brought many to be alienated from the truth of the Gospel to follow the fables of the new theological theories and to take delight in evil and in sin, sought after as an actual good.

---- Then, in your time, overturnings of the order of nature are multiplying, such as earthquakes, droughts, floods, and disasters which cause the unforeseen death of thousands of persons, followed by epidemics and incurable diseases which are spreading everywhere.

---- Moreover, your days are marked by continual rumors of wars which are multiplying and are reaping, each day innumerable victims. Conflicts and dissensions within countries are increasing; revolts and struggles between various peoples are propagating; bloody wars are continuing to extend themselves, not-withstanding all the efforts which are being made to attain peace.

<![if !vml]>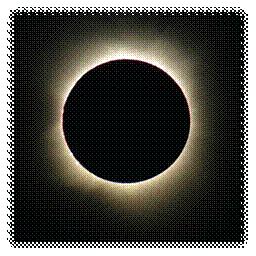 <![endif]>---- Finally, in your time, there are occurring great signs in the sun, on the moon and in the stars. The miracle of the sun which took place at Fatima(1) was a sign which I gave you to warn you that the times of these extraordinary phenomena which are taking place in the heavens have now arrived. And how many times during my present apparitions have you yourselves been able to contemplate the great prodigies that are taking place in the sun.

Just as the buds which sprout forth on the trees tell you that spring has now arrived, so also these great signs which are taking place in your time are telling you that even now there has come to you the great tribulation, which is preparing you for the new era which I have promised you with the triumph of my Immaculate Heart in the world.

This is the reason why your time has been consecrated to me with a special Marian Year in my honor. Because the Most Holy Trinity has entrusted to the Immaculate Heart of your heavenly Mother the task of preparing the Church and all humanity to live with confidence the hour of the great tribulation, which prepares you for the glorious return of Christ.". [Source: "To the Priests, Our Lady's Beloved Sons"]


<![if !supportLineBreakNewLine]>
<![endif]>
Liberalism has become rooted within the Catholic Church in an unprecedented way. Today we read of certain women demanding to be ordained; certain nuns functioning as deacons in error; homosexuals staging protests in Church demanding their rights; certain bishops prohibiting adoration of the Blessed Sacrament; Catholic priests marching in "feminist" parades for women's rights which include the right to murder the unborn in insidious ways; desecration of the Holy Rosary; the removal of the tabernacles from the center of the Church; cardinals, bishops and priests ignoring directives of Pope John Paul II; and more. Many are under the misconception that sacramental Confession is no longer required for remission of mortal sin prior to reception of the Holy Eucharist. A generation ago, who would have believed that the majority of today's Catholics would not believe in the real presence of Our Lord in the Holy Eucharist? In a recent presidential election in the USA, about one-half of the Catholic voters voted for the candidate of abortion. And now certain bishops are rewriting the Bible and Lectionaries to correct God's errors. God's errors? God's errors!

Simply stated, too many believe that God is politically incorrect, and needs to change. The mantra of the counter culture of the 1960's: "If it feels good, do it." has made its way into too many lives. In a peculiar narcissistic way, we have in essence elevated ourselves to gods.

To even the myopic, the climate and weather patterns of the world have acted peculiarly for some time. It has been hot when and where it was supposed to be cold. It has snowed and rained in the desert. It has snowed during the summer. Within the same country, severe droughts have occurred in one area; while floods have occurred in another area. Reasonably predicting the weather has become an enigma to seasoned meteorologists.

There have been killer storms. During the last several years, the worst hurricanes and typhoons of the century occurred. The streets of metropolitan areas worldwide have been inundated. Mudslides have been unyielding, and have buried tens of thousands alive. Whole towns and villages have been decimated. Storms have occurred in strange locations as well. During the late 1980's, a hurricane passed through the cold North Atlantic and tormented the United Kingdom.

Significant earthquakes have increased exponentially since 2000. Of the hundreds of tremors that occur daily, about 8-10 are significant. They occur with such frequency, that they are plotted by the hour on real-time maps on the worldwide web. Today, they are so commonplace that only the exceptionally strong ones are reported by the media. Earthquakes, too, are occurring in peculiar locations. In 1997, an earthquake occurred in Southeastern Alabama near the Florida border.

Similarly, there are currently about 90 volcanoes worldwide that are considered active or reasonably active. "Active or reasonably active" meaning that within the last 5 years the area has experienced ground-swell; there has been emission of smoke; or eruptions have occurred.

Plagues of incurable disease are on the rise. Tuberculosis, which was once thought close to extinction, is now a renewed threat. AIDS is a pandemic that continues to spread. Other incurable "exotic" diseases are prevalent. They are many, and include diseases such as Ebola virus, West Nile virus, Mad Cow disease, Legionaires disease and many more. Anti-biotics are proving ineffective against certain mutated strains of bacteria. Similarly, plagues of insects are occurring more often. During 2000, a plague of grasshoppers ravaged Oklahoma and North Texas in the USA. Larvae from Brazilian flies are being imported to the Southern and Southwestern USA in an attempt to contain the fire ant explosion. Historically, with such efforts the cure has proven more problematic than that posed by the original problem.

No other century has known wars, ethnic struggles and strife, as has the 20th century. Twice during this century, the world shut down to wage war on itself. During this century, war became a business and an industry unto itself. During this century war became a science. During this century, the common citizenry became primary targets. During this century, hundreds of thousands of innocent victims were vaporized in a split second.

This madness has progressed to the point where man now has the ability and resources to destroy the world, as we know it.  We see that exemplified in the Fukishima disaster, in which radiation continues to spew into the atmosphere in excess of man's ability to measure it.

Our Heavenly Father in His infinite mercy, not only told us in Holy Scripture and via the prophets that these would be signs of the end of time, but He is continuing to notify us by way of His many great cosmic signs in the sky.


Signs Of Things To Come

<![if !vml]>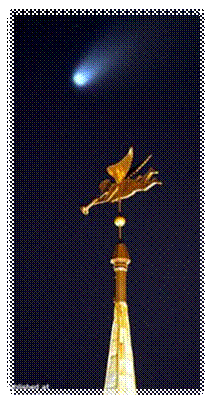 <![endif]>Private prophecy since the Ascension of Christ is replete with messages referring to signs in the heavens. There are prophecies about stars falling from the sky, the sun turning pale, the moon glowing red, comets of warning, comets of destruction, fire falling from the sky, and so on. The Great Miracle of Garabandal is to include a visible sign in the sky. There is to be a permanent sign in Medjugorje signifying the fact that Our Lady was present. There is supposed to be some sort of sign at each location where she has appeared. Many say that the Great Warning or Illumination will begin with a visible cross in the sky.

In an effort to provide a flavor of the many recent prophecies, the following is a list of certain brief excerpts of recent prophecies through a few of the above mentioned mystics which speak of signs in the sky.

Note: We have been told repeatedly throughout the years, by both Our Lord and Our Lady, that those who make the consecration to the Immaculate Heart of Mary have NOTHING TO FEAR. Throughout history God has always protected and provided for His people. They are in the business of saving us, not scaring us.


<![if !supportLineBreakNewLine]>
<![endif]>
John Leary
January 14, 1999:

Jesus said: "My people, I have told you many times to look to the skies for the signs of your times. Many heavenly bodies have traversed your skies giving you signs, if you were attentive to them. I have shown you many comets and changes in the stars. The colors of the sky also will foreshadow the events of the Tribulation. Look for your comet of chastisement, for it will soon be visible and recognized by all. You have explored the planets and stars for your own gain, but your fail to see how my scriptures will be fulfilled in these signs of things to come."

June 17, 1999:

Jesus said: "My people, when you see the trees budding and the first flowers coming up, you know spring is coming even so, as you see the signs in the sky and evil reaching new heights, you know it is a sign of the coming Tribulation. You will suffer a purgatory for your sins on earth, since everyone must endure their Calvary. Then soon you will see my triumph as I cast the evil ones into Hell and I will raise up my faithful in a new paradise on Earth. Your birth pangs must be suffered before you can share in my glory."

July 20, 1999:

Jesus said: "My people, you have prided yourselves in your accomplishment of placing a man on the moon. Man has been puffed up by his many advances in science, but you will see that this is nothing in the face of My awesome creation of the universe. I call your attention to the many signs you have seen in the skies and to be watching for more in the future. I have witnessed to you in the latest comet that each of you could see, that this was a sign of the coming Antichrist
.
 I have also forewarned you that you would see a major sign in the sky at the time of My Warning. Still further you are seeing in the vision the coming comet of chastisement that will bring about My triumph over evil. Your chastisement is already hurdling toward the earth and your scientists will be warning you when it arrives. This will cause the three days of darkness and it shows you how quickly Satan's time is about to end. You are living in times that many have yearned to see because My coming, announced by My mother Mary, is very close. I will come in glory on the clouds and I will separate the evil ones from My faithful and you will witness My New Jerusalem."

July 6, 1999:

Jesus said: "My people, it is not for you to know the exact dates for when the end times will be brought about. You will be given signs in the sky when they are near. Do not worry about a particular date, but only put your faith in My words of My coming triumph."

September 23, 1999:

Jesus said: "My people, you are seeing more unusual signs in the sky which you have yet to fully understand……Read these signs again as the coming of your end times."

November 23, 1999:

Jesus said: "My people, this week's readings have talked about the signs of My coming in judgment. In the Scriptures it talks of seeing great signs in the sky. It also mentions at the end how the stars will fall from the heavens. This sign, I am showing you, is My great comet of chastisement that will strike the earth and begin My triumph over evil. It is then that you shall see Me coming on the clouds to judge all of mankind on the earth. Let this week's readings prepare you for these end time events. Let this sign be a warning to have your souls cleansed of your sins in Confession. Those in grace will be like the watchman who guards his house from the evil one."

<![if !vml]>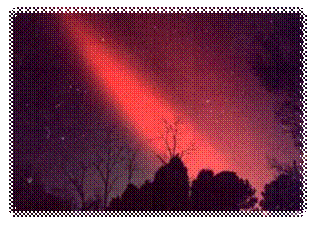 <![endif]>
January 27, 2000:

Jesus said: "My people, I have asked you to note the signs in the sky and this red orange color is a sign of further wars to come on the earth. Pray for peace that the seriousness of these wars will be mitigated. You will see greater signs than this to show you that the end times are coming. You have other signs in your storms, fires, and earthquakes to see how unusual they have become."

August 8, 2000:

Jesus said: "My people, your scientists are currently tracking many happenings in space, but they are not relating the whole story to the public. Much of this information is being blacked out so the public would not panic. The truth is that My sign of the warning and My comet of chastisement are on their way toward the earth. You may not be aware of these signs until they are blatantly obvious in the sky. Even certain amateurs will be silenced by your authorities. Everything on the airwaves is screened and will be jammed if it is revealing this information. Do not have anxiety or worry about these events or their dates for I will provide for your protection. Have faith in Me that My triumph is near when all evil will be cleansed from the earth just as I promised that you would be as in the days of Noah at the time of the end days."


<![if !supportLineBreakNewLine]>
<![endif]>
Louise Tomkiel
September 29, 2000:

Jesus said: "You will know that God is in control as His sign appears in the sky for all the world to see."

October 16, 2000:

Jesus said: "I've told you before and I'm telling you again, LOOK AT THE SKY! Pray and watch! Each day now many signs are gathering. These are the beginning warning signs; time to prepare as I have repeatedly told you. Most of you are NOT listening, NOT praying and obviously NOT discerning. You are turning away from Me and My warnings. You are poking fun at My prophets. You WILL be the sorry ones; the ones left behind.

THESE TIMES ARE VERY SERIOUS! Much disaster and destruction awaits you. Your total disregard for Our messages and visions given is going to lead to your downfall. All, everything that is happening is foretold in Scripture. READ MY WORDS!

Are you ignorant enough to believe that government leaders, NASA, the U.N., your news media, for example, will tell you the whole truth? Fools alone believe. They are withholding all pertinent information and in fact are causing much of your earthly signs such as war, disease, germ warfare. They are in the final plans to begin martial law and put Antichrist on his pedestal for ALL to believe and worship.

Strange and severe weather awaits you. Hunger will be felt in the land of plenty. The smart card IS in use and will become mandatory. Then, the chip will be forced on all people.

To profess to be a Christian will cause you to flee or death will be your fate. Evil has control BUT I, your God WILL conquer! It won't be much longer."



Carol Ameche
July 12, 1999:

Our Lady said: "In the coming days, little children, you will begin to see the signs in the sky I have mentioned for so long. These will be mysterious to all, even your scientists. These are meant to focus the attention of the world for the time when words of warning will be delivered to this country and then to the world. The Father will take care of every detail of this most important of all the missions of Our messengers.

Please tell Our people that they must pay strict attention to the requests given by Heaven now for a completion of all their plans to gather provisions for the time of departure from their homes to a place of safety from nuclear destruction and natural events.

I am asking you, my people, to rise above all the negative thoughts and feelings and reactions that still accompany the last time We requested this preparedness for a nuclear attack, that was then delayed!

A strong and trusting soldier in my Army must be flexible and completely surrendered to the Father's Will, and any changes or delays it may contain. This may seem too much to be asked of you, too much for the Father to expect from you but I tell you, it is not!! Nor is this the first time so much was required of Our people whom the Father's Will has saved, has led, has carried.

The Israelites wandered forty years in the desert under the harshest conditions before Yahweh's promises were fulfilled with a land flowing with milk and honey. You will not follow Heaven's directions for nearly as long a time or in conditions nearly as harsh. But you must be willing to accept events given by the Father's hand in His Way and according to His desires for you…"

August 26, 1999:

Jesus said: "I send special blessings of love and renewal to you, little warrior of Divine Love. You are strengthened tonight in order to prepare totally for all that lies before you. I fill you with new hope and joy and conviction in all the words past and words to come. You will need this new strength, daughter, as you face this country and the world with words of warning to them regarding the imminence of nuclear attacks everywhere. My world will shake from explosions and eventually will fall out of its present orbit. It will go crashing through space from the blows of a mighty comet! As you know, [Isaiah 13:13] I WILL ACT to return the earth to its proper place. I am so pleased to see your instant acceptance of this truth.

You will have whatever you need (by way of strength) when you make this announcement.  The theologians and intellectuals will attack you instantly, but any suffering can and will be endured by yourself in order to save souls and as many of Our people as will believe and respond…."

October 4, 2000:

Jesus said: "…Come, My people. Run to My arms. Live in My Heart in My unimaginable love for you, this very minute, My dear ones, COME TO ME NOW! It has never been so important to act on My words immediately, to trust Me completely. There will be signs, My children. Will you be one who sees them?…"


Comets  <![if !vml]>

<![endif]>

<![if !vml]>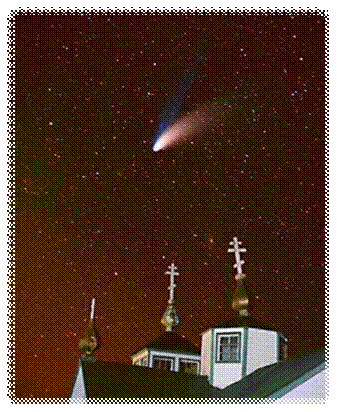 <![endif]>Comets have proven prominent in Catholic prophecy for centuries. A number of historical and contemporary prophecies predict a comet as the sign of the coming of the Antichrist.

The comet, Hale-Bopp, was one of the most significant comets of our times. It was observed extensively by the Hubble Space Telescope, which was put into place shortly before its recent pass by Earth.

On March 27, 1997 (Holy Thursday) John Leary received a message from Jesus in which He refers to Hale-Bopp. The following is an excerpt of such message:

"…My son, this comet that you have seen tonight with your own eyes, is the sign of the Anti-Christ's coming. I have told you before to look to the skies for the signs of things to come. I have also told you that I, and not the Anti-Christ, would produce this sign of his coming. As you see the darkness come after, you will know his reign will be brief, but darkness will have its day much like the men I allowed to crucify Me for your sake.".

<![if !vml]>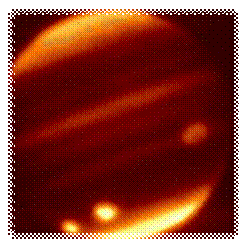 <![endif]>
The Shoemaker-Levy comet will always rank among the most famous comets in history. It was discovered by amateurs during this decade. Shortly after its discovery, it was determined that it was on a collision course with the planet Jupiter.

From July 16 through 22, 1994 the comet Shoemaker-Levy plummeted into Jupiter in the view of all on Earth, and the awesome event was captured on film. Surprisingly, prior to this rare and dramatic event there were scientists who doubted such celestial collisions, and that craters resulted.

The comet ISON is expected to be quite spectacular.  Indeed, through my visionary friend Jesus told me that the acronym ISON is not a coincidence.  That is to say, that we should Keep our eyes on ISON.  Through John Leary  Jesus told us that ISON would be a sign of the Warning.


The Planets and the Star of Bethlehem

<![if !vml]>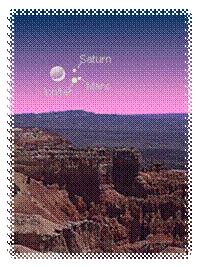 <![endif]>Some astronomers believe that the star of Bethlehem as described in Matthew's gospel, and which alerted the Wise Men of Jesus' first coming, was caused by an unusual conjunction of the planets Saturn, Jupiter, and Mars. They hold that this particular conjunction was a very close alignment of these three planets, in such a way that they appeared as one very bright star. So rare is this conjunction, that it occurs once every 805 years. Note that in Matthew 2:9 it refers to the star as moving. Stars do not move, but planets do.
<![if !supportLineBreakNewLine]>
<![endif]>

On April 6, 2000 stargazers turned out to see the unusual alignment of Mars, Jupiter, Saturn and the Earth's Moon. They were treated to an unusual delight when strange displays of the northern lights occurred simultaneously. On this evening auroras were seen in 23 of the 50 States of the USA!  For galleries of distinctive photographs of such events refer to the following NASA web sites and the hyperlinks included in the discussions at each URL:


http://science.nasa.gov/headlines/y2000/ast25apr%5F1m.htm#galleryapril%206

http://science.nasa.gov/headlines/y2000/ast07apr%5F2m.htm


It should be emphasized that the difference between the conjunction of the planets as in the star of Bethlehem scenario and the alignment of the planets of April 6, 2000 is significant. In the case of the conjunction, the planets are so closely aligned as to appear as one bright heavenly body. Whereas, as is evident in the photos of April 6, 2000, the planets were aligned in a cluster only.

In spite of this significant difference, one has to wonder as to the significance of this latest alignment of the same planets on April 6th.


The Aurora Borealis

<![if !vml]>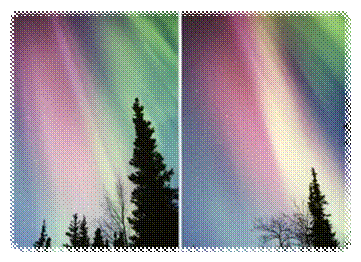 <![endif]>During the 1930's a strange display of the aurora borealis occurred. It was Our Lady of Fatima who predicted it when she said:

<![if !supportLineBreakNewLine]>
<![endif]>
"You have seen hell, where the souls of poor sinners go. To save them God wishes to establish in the world devotion to my Immaculate Heart. If what I say to you is done, many souls will be saved and there will be peace."………………"The war [WWI ]is going to end, but if people do not cease offending God, a worse one will break out during the reign of Pius XI. When you see a night illumined by an unknown light, know that this is the great sign given to you by God that He is about to punish the world for its crimes, by means of war, famine and persecutions of the Church and of the Holy Father. To prevent this I shall come to ask for the consecration of Russia to my Immaculate Heart and the Communion of reparation of the First Saturdays. If my requests are heard, Russia will be converted and there will be peace. If not, she will spread her errors throughout the world, provoking wars and persecution of the Church. The good will suffer martyrdom; the Holy Father will suffer much; different nations will be annihilated. But in the end my Immaculate Heart will triumph. The Holy Father will consecrate Russia to me, it will be converted, and some time of peace will be granted to humanity." Our Lady of Fatima 1917.

It is generally believed that the above prediction of the "unknown light" was realized during the 1930's when the display of the aurora borealis was significantly unusual in its nature, and was apparent in unusual places throughout the world. In view of the many recent predictions about forthcoming war, famine, persecutions of the Church and Pope John Paul II, one has to question whether this prediction is a case of double-fulfillment prophecy. That is, prophecy that may be fulfilled twice.

<![if !vml]>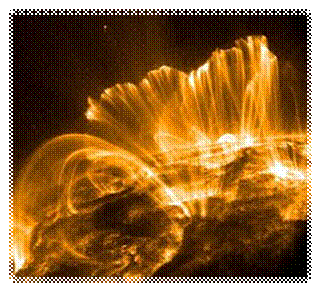 <![endif]>The sun is near the peak of its 11-year activity cycle and experts say that high levels of geomagnetic activity could continue for another two years. It is this abnormal activity within the sun that is responsible for unusual auroras.

<![if !supportLineBreakNewLine]>
<![endif]>
During the last few months there have been a number of unusual displays of the aurora borealis, also known as the Northern Lights. Such occurrences of the Northern Lights have been seen even in the South! That should qualify as unusual by anyone's criteria. Some were accompanied by meteor showers; others by unusual alignment of celestial bodies.

In the USA, the aurora was seen in several unusual locations such as in Texas, Georgia, Florida, Alabama and in Los Angeles, California. The display over Los Angeles was particularly ominous for two reasons. The aurora was seen over the intense illumination of the metropolitan lights of the city of angels. Secondly, there have been grave predictions of God's wrath to occur in that region soon.

Refer to the following NASA web site for photographs of such displays, and others seen around the world. http://spacescience.com/headlines/y2000/ast14aug_1.htm



Meteors and Asteroids

<![if !vml]>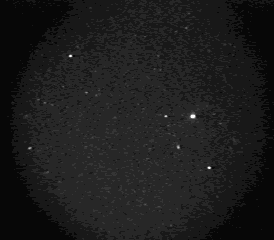 <![endif]>
Sky watchers who ventured outdoors after midnight on November 17 and 18, 2000 enjoyed sporadic flurries of bright shooting stars numbering more than 200 per hour over Europe, Africa, and the Americas. This year's Leonid meteor shower consisted of three main episodes lasting several hours each. There was a modest flurry of 50 to 100 meteors per hour on November 17th, followed by two more outbursts of 150 to 450 per hour on the 18th. Refer to the following URL:

www.science.nasa.gov/headlines/y2000/ast21nov_1.htm


On October 31, 2000, the 5-km long space rock named Toutatis passed less than 29 lunar distances from Earth. There was no danger of a collision, according to scientists, but astronomers are nevertheless keeping a watchful eye on Toutatis. It is one of the largest known "Potentially Hazardous Asteroids" (PHA's) and its orbit is inclined less than half-a-degree from Earth's. No other kilometer-sized PHA moves around the Sun in an orbit so nearly coplanar with our own.

When you consider a map of the universe (if that were possible), then this was a near-miss.

Refer to : www.science.nasa.gov/headlines/y2000/ast31oct_1.htm


Fr. Stefano Gobbi Revisited

The following is Our Lady's message #486 entitled, The Time of the Great Trial, and was provided to Fr. Gobbi on January 1, 1993:

"My beloved ones and children consecrated to my Immaculate Heart, today you are living spiritually united in the solemn liturgical observance of my Divine Maternity.

I am the true Mother of God. The Word of the Father has assumed human nature in my virginal womb and has become your Brother. On the Cross, a few moments before He died, Jesus entrusted to me this humanity which had been redeemed and saved by Him.

I have thus become the Mother of all humanity. It is in virtue of my role as Mother of God and of humanity that I am intervening in your life, in the life of the Church and in the life of humanity, to assist you in carrying out the designs of the Heavenly Father, by responding to the gift which my Son Jesus made to you and by seconding with docility the action of the Holy Spirit.

As Mother, I am always close to you, to the Church and to humanity, in order to lead you along the way of the fulfillment of the Father's Will, of the imitation of the Son, and of communion with the Spirit of Love, in such a way that the Most Holy and Divine Trinity may be more and more glorified.

The fountain of your joy and your peace is to be found in the perfect glorification of the Most Holy Trinity. Peace is given you by the Father, shared with you by the Son, and becomes communicated to you by the Holy Spirit.

The Father has indeed so loved the world that He has given His only-begotten Son. The Son Himself is the peace which is communicated to the world. The Holy Spirit brings you to that love from which alone peace can spring.

The Evil One, Satan, the ancient serpent, the great Dragon, has always acted and works in all kinds of ways to take away the precious blessing of peace from you, the Church and from humanity. It enters then into my function as Mother to bring you all to a great communion of life with God, so that you may have the sweet experience of love and of peace.

Never as in your days has peace been so threatened, because the struggle of my Adversary against God is becoming stronger and stronger, more insidious, continual and universal.

You have thus entered into the time of the great trial.

-- The great trial has come for all of you, my poor children, so threatened by Satan and stricken by the evil spirits. The danger you are in is that of losing grace and the communion of life with God, which my Son Jesus obtained for you at the moment of redemption, when He delivered you from slavery to the Evil One and set you free from sin.

Now sin is no longer considered an evil; indeed, it is often exalted as a thing of value and as something good. Under the perfidious influence of the mass media, the awareness of sin as an evil has been gradually lost. Thus it is committed and justified more and more and is no longer confessed.

If you lived in sin, you return again to slavery under Satan, subjected to his wicked power, and thus the gift of redemption which Jesus accomplished for you is made useless. Thus peace disappears from your hearts, from your souls and from your life.

O my children, so threatened and so ill, accept my motherly urging to return to the Lord along the way of conversion and of repentance. Recognize sin as the greatest of evils, as the source of all individual and social evils. Never live in sin. If you should happen to commit it out of human weakness, or through the subtle temptations of the Evil One, have recourse quickly to confession. Let frequent confession be the remedy which you make use of against the spread of sin and evil.

You then live in great communion of love and of life with the Most Holy Trinity, who takes up its dwelling in you and who is more and more glorified by you.

-- The great trial has come for the Church, so violated by the evil spirits, so divided in its unity, so darkened in its holiness. See how error has flooded throughout it, error which leads to the loss of the true faith. Apostasy is spreading everywhere.

A special gift of my Immaculate Heart for these times of yours is the Catechism of the Catholic Church, which my Pope has wished to promulgate, to be as it were his shining last testament. But how many are those pastors who grope about in the mist, become speechless out of fear or compromise, and who no longer defend their flocks from the many rapacious wolves!

Many priestly and consecrated lives have become dried up by impurity, seduced by pleasures and the search for comfort and well-being. The faithful are being drawn in by the enticements of a world which has become pagan, or by the countless sects which are spreading more and more.

The hour of its great trial has above all come for the Church, because it will be shaken by the lack of faith, obscured by apostasy, wounded by betrayal, abandoned by its children, divided by schisms, possessed and dominated by Freemasonry, turned into fertile soil from which will spring up the wicked tree of the man of iniquity, the Antichrist, who will bring his kingdom into its interior.

-- The great trial has come for all humanity, already lacerated by spreading violence, by destructive hatred, by wars which are expanding menacingly, by great ills which no one is able to heal.

At the dawn of this new year, the threat of a terrible third world war is becoming stronger and more worrisome. How many people will have to suffer the scourge of hunger, of famine, of discord, and of fratricidal struggles which will spill much blood on your roads.

If the time of the great trial has come, the time has come also for all to hasten into the safe refuge of my Immaculate Heart. Do not lose courage. Be strong in trust and confidence. I have told you beforehand of the times which await you, painful and difficult times, precisely in order to help you live in trust and in a great confidence in your heavenly Mother.

The further you enter into the time of the great trial, the more will you experience, in an extraordinary way, my motherly presence close to you, to help, defend, protect and console you, and to prepare for you new days of serenity and peace.

In the end, after the time of the great trial, there awaits you the time of great peace, great joy, great holiness, the time of the greatest triumph of God in your midst.

Pray with me on this, my feast day, and live in that expectation which sweetens the bitterness of your daily suffering. Today I am spreading my mantle over you to shelter you, as does a mother hen with her chicks, and I bless you all in the name of the Father, and of the Son, and of the Holy Spirit."


St. Luke

Through St. Luke, Our Lord spoke to us about the days of signs in the sky. He said:

"There will be signs in the sun, the moon, and the stars, and on earth nations will be in dismay, perplexed by the roar of the sea and the waves. People will die of fright in anticipation of what is coming upon the world, for the powers of the heavens will be shaken. And then they will see the Son of Man coming in a cloud with power and great glory. But when these signs begin to happen, stand erect and raise your heads because your redemption is at hand…<![if !vml]>

<![endif]>

Beware that your hearts do not become drowsy from carousing and drunkenness and the anxieties of daily life, and that day catch you by surprise like a trap. For that day will assault everyone who lives on the face of the earth. Be vigilant at all times and pray that you have the strength to escape the tribulations that are imminent and to stand before the Son of Man." (Lk 21:25-28 and 34-36)


Closing Thought

Perhaps one of the most reassuring heavenly message about sky signs was provided by Our Lady through Sadie Jaramillo:

September 14, 1994:

Our Lady said: "… I am letting all my children know through signs and dreams, signs in the heavens, that I am with them. There is no need for anyone to worry or fear. But you must stay close to the "shadow of the Lord"..."


<![if !supportLineBreakNewLine]>
<![endif]>
Sky Signs have been predicted to accompany the Warning.  See:
<![if !vml]>

<![endif]>   Warning Watch – 2017  ( Pt 1  Pt2  Pt3 )   <![if !vml]>

<![endif]>
<![if !vml]>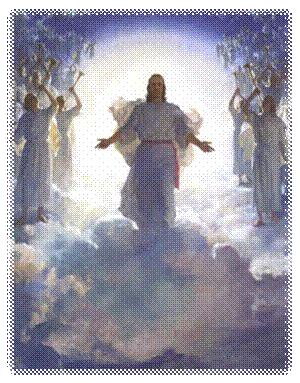 <![endif]>
Rejoice, for the Lord Jesus is coming soon !



NOTE: We respectfully recognize and accept the final authority regarding apparitions, locutions and prophecies presently being reported around the world rests with the Holy See and the Magisterium of Holy Mother Church to whose judgment we humbly and obediently submit.
An Act of Consecration to the Immaculate Heart of Mary
I, (your name), a faithless sinner-- renew and ratify today in thy hands, O Immaculate Mother, the vows of my Baptism; I renounce forever Satan, his pomps and works; and I give myself entirely to Jesus Christ, the Incarnate Wisdom, to carry my cross after Him all the days of my life, and to be more faithful to Him than I have ever been before.
In the presence of all the heavenly court I choose thee this day, for my Mother and Mistress. I deliver and consecrate to thee, as thy slave, my body and soul, my goods, both interior and exterior, and even the value of all my good actions, past, present and future; leaving to thee the entire and full right of disposing of me, and all that belongs to me, without exception, according to thy good pleasure, for the greater glory of God, in time and in eternity. Amen.
An Act of Consecration to the Sacred Heart of Jesus
Merciful Jesus, I consecrate myself today and always to Your most Sacred Heart. Most Sacred Heart of Jesus I implore, that I may ever love You more and more. Most Sacred Heart of Jesus, I trust in You! Most Sacred Heart of Jesus, have mercy on us! Sacred Heart of Jesus, I believe in Your love for me. Jesus, meek and humble of heart, make my heart like Your Heart.
How To Save Your Children
During one of the cenacles which Fr. Gobbi held in the United States, he was urged by many concerned people to ask Our Lady specifically what could be done to save the youth from the seductions of the world which were leading many of them astray and causing them to leave the Church. Our Lady gave Fr. Gobbi this definite and final solution to console the parents who are so concerned about the salvation of their children:
<![if !vml]>

<![endif]>
Footnote

(1)   Refer to the following video documentary of the apparitions our Our Lady of Fatima, including actual photos and interviews with eyewitnesses:
- Our Lady of Fatima – Part1, Part 2, Part 3, Part 4.  Narrative on the Miracle of the Sun.


Prepared with the grace of God by
Ben J. Verdina, November 2000 (edited September, 2016)
abbacub2000@aol.com



For Additional Information On This and Related Topics Go To:
http://groups.yahoo.com/neo/groups/era-of-peace/info
To subscribe to era-of-peace send an email to:
era-of-peace-subscribe@yahoogroups.com
This writing is listed on the Internet at
Also, read the following writings posted at the above mentioned web site:
| | | |
| --- | --- | --- |
| | <![if !vml]><![endif]> | Iniquity With Divine Retribution at the Dawn of the Era of Peace – A Summary Guide to the Tribulation |
| | <![if !vml]><![endif]> | After The Warning |
| | <![if !vml]><![endif]> | Tribulation Update |
| | <![if !vml]><![endif]> | Thank You For Having Responded To My Call |
| | <![if !vml]><![endif]> | Sky Signs |
| | <![if !vml]><![endif]> | Ben's Calling |
| | <![if !vml]><![endif]> | The Statues of Our Lady Are Crying For Our Help |
| | <![if !vml]><![endif]> | Prayers of Consecration & Triumph of the Immaculate Heart of Mary |
| | <![if !vml]><![endif]> | Heaven and Earth Are Uniting – Fr. Gobbi |
| | <![if !vml]><![endif]> | Ave Maria: Coredemptrix, Mediatrix and Advocate |
| | <![if !vml]><![endif]> | Supreme Authority of the Pope Until Death or Abdication |
| | <![if !vml]><![endif]> | The Myth of the Pre-Tribulational Rapture |
| | <![if !vml]><![endif]> | To Protect the Faith |
| | <![if !vml]><![endif]> | Both Faith and Good Works Required |
| | <![if !vml]><![endif]> | The Catechism and the "Term" Coredemptrix |
| | <![if !vml]><![endif]> | Ecclesiastical Masonry: The Beast Like a Lamb |
| | <![if !vml]><![endif]> | Tribulation Protection: The Blood of the Lamb |
| | <![if !vml]><![endif]> | Scripture Alone? Is Half of the Story Sufficient? |
| | <![if !vml]><![endif]> | Has Matthew 24:14 Been Realized? 'Definitely Yes' |
| | <![if !vml]><![endif]> | To the Refuges on Wings of Eagles |
| | <![if !vml]><![endif]> | Must the Reconstruction of the Temple of Jerusalem Precede the Second Coming of Jesus Christ? |
| | <![if !vml]><![endif]> | The Abomination of Desolation |
| | <![if !vml]><![endif]> | The Era of Peace |
| | <![if !vml]><![endif]> | The Original Prayer to St. Michael |
| | <![if !vml]><![endif]> | Mary, Queen and Queen Mother |
| | <![if !vml]><![endif]> | How to Identify the Antichrist |
| | <![if !vml]><![endif]> | The Whore of Babylon |
| | <![if !vml]><![endif]> | The Mark of the Beast |
| | <![if !vml]><![endif]> | Upon This Rock |
Other Links
US NOAA Space Weather Prediciton Center
The Comet of Chastisement & the Three Days of Darkness Pt 1  &  Pt2
Solar Max & the Hole in the Earth's Magnetosphere
Various Links on Space & the Cosmos
<![if !vml]>

<![endif]>
Graphics compliments of: Bill Hutchinson wwweaglestation.com; http://climate.gi.alaska.edu/Curtis; cnn.com; nasa.gov; scborromeo.org/gallery.htm; spacescience.com & others.
We have made reasonable attempts to assure that all materials found on our website are either in the public domain, have received copyright permission, fall under "fair use" provisions of copyright law, or are otherwise available for public use.
As graphics are freely distributed and used throughout the Internet without any attribution, it is particularly difficult to attribute copyright ownership to them. Thus, if any copyrighted material or graphic is found on our website that belongs to you, please contact us so we may either obtain copyright permission and properly acknowledge the owner, or remove the graphic in question.